Captains contact me that soon they are arriving in Palma Port changing their sails. I collect the old ones, preparing the designs by cutting the patterns and washing the pieces before I can start. After making some sketches starting sewing and combining different materials.
​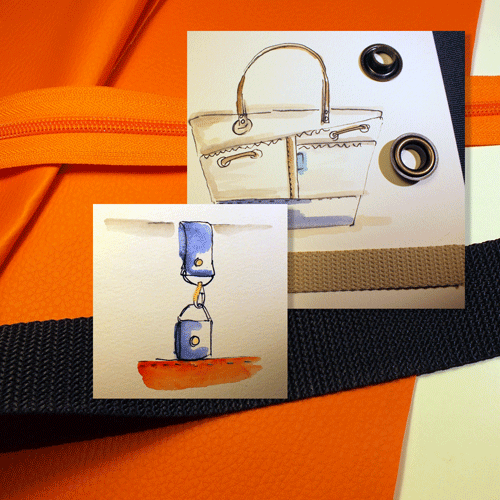 ​
The products are made from recycled materials which may be distressed, marked as a result of its previous life. The bags are a one of a kind no mass production.The materials are sailcloth, spinnaker,dacron, canvas, leather, faux leather exterior and interior fabrics from the yacht industry in Mallorca,
Every item is handcrafted,fabrics and lining are overlocked, we use quality ykk zippers ,leather handles and messing/brass or stainless steel hardware.